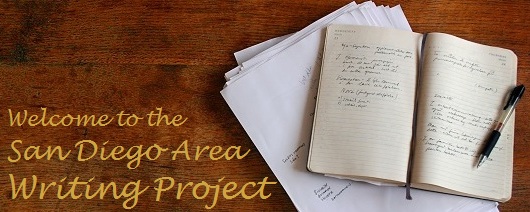 The San Diego Area Writing Project (SDAWP) at UC San Diego is dedicated to the improvement of student learning through the effective teaching of writing. The SDAWP believes that writing is critical to learning and a vital tool for communication and should occur regularly in all classes and across the curriculum.
The SDAWP recognizes that writing is a catalyst for the broad expression of ideas and opinions. We consider written expression by participants in our programs to be an opportunity for further dialogue and discussion.
Program Highlights
Young Writers' Camp (YWC) 2020 | Registration Update
Registration is now open for YWC 2020 programs. Click here for more information and to register.
Please note that communication with office staff is currently limited. We will respond as best we can to your inquiries. Be safe!
#USvsHate - Teaching Tolerance
Join Us in the Fight Against Hate in Schools
Teaching Tolerance's new program—#USvsHate—aims to provide easy-to-implement curricula and action steps to support educators and students in resisting hate in their communities. Learn more about how this program got its start in San Diego, California, and how you can bring #USvsHate to your school!
Professional Development for TK-16 Educators
Customized School and District Professional Development
The SDAWP offers a variety of year-round professional development opportunites for K-16 teachers. Based on the specific needs of participating teachers, experienced SDAWP Teacher Consultants present practical strategies and approaches in workshop format, designed to improve student writing.

To read more click here
The SDAWP is one of the California Subject Matter Projects, a professional development community for teachers.